---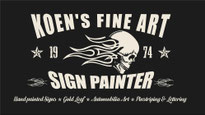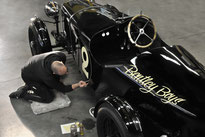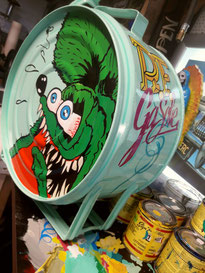 My name is Koen Wauters.
My artist name is Koen's Fine Art. (follow me on Facebook) At school I learned the basics of handlettering.
I followed some workshops but most of all I am a self-made handpainter/airbrusher. During trying I learn a lot. For more than 25 years I paint, stripe and brush. Kustom Kulture is my favorite art.

---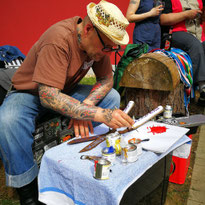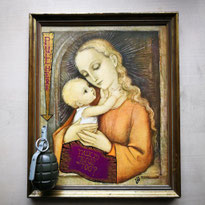 Signs, Kustom art, Pinstripes and Sickles
Made with passion, pain, hate and a lot of LOVE.
Handgemachte Schilder und Beschriftungen.
---
Pinstriping , lettering and Custom made Art 
100% original Handpainted 
Contact ; Goaaze@hotmail.com
---
Danny Croughs - Airbrush Art
wat ik doe: 
- portret van mens en/of dier
- muurschilderingen en raamschilderingen
- custom werk op helmen, motoren, auto's, trucks, aanhangers, enz..
- werken op maat zoals bvb reclameborden, geboorteborden
- specialpaint flakes & candy's
- werken op maat
---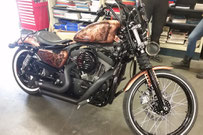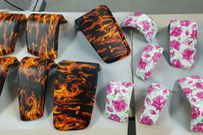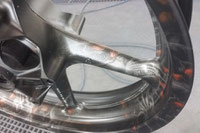 Je kan bij ons  terecht voor het spuiten in alle verschillende lakken. 
Hoe zotter hoe liever, Chroom look, gold look, flakes , heat changing ,hydro dipping, christalizer, candy s ,slanke skin .en nog veel meer ook echte chroom kunnen wij laten doen en ombouw van motoren.
Wij doen van alles.ook banden en remmen 
Koen Deopere  
Masters@Chrome visit us   
0471/ 37.92.74
WIJ PERSONALISEREN ECHT ALLES!!!!
wij doen onze uiterste best om uw design dromen te verwezenlijken .
---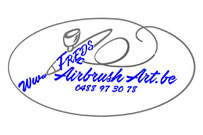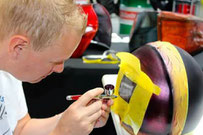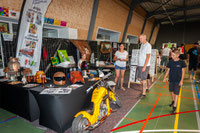 Airbrush ,custom paint en tijdelijke airbrushtattoo's
---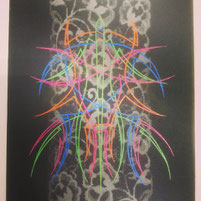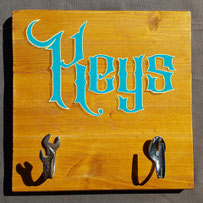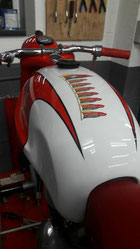 Heeft u er ooit bij stilgestaan: "Hoe werden tot 30 jaar geleden reclameborden of beletteringen van bedrijfswagens en etalages gedaan?"
Het antwoord is eenvoudig: door een letterschilder. Blijkbaar eenvoudig werden de letters met een penseel en een potje verf op de ondergrond aangebracht. Handwerk dus. En daardoor ook met meer uitstraling dan de hedendaagse vinyl letters.
Samen met de handgeschilderde reclameborden zijn ook de meeste letterschilders uit het straatbeeld verdwenen. Enkelen proberen de oude kunst in leven te houden, zoals ik.
Buiten reclameborden is er nog veel meer mogelijk: beletteringen van auto's, permanente of tijdelijke beletteringen op etalages, muurschilderingen, ...
Vraag gerust naar de mogelijkheden.
Wil u echter een decoratief design op motor, auto of koets? Dat kan natuurlijk ook.
---
Na tekenen en schilderen reeds een 11jaar gespecialiseerd in airbrushen. Moto's, auto's, canvas,... Momenteel ook het tatoeëren aan het beoefenen met als doelstelling in de toekomst een shop te openen en beide stijlen te kunnen combineren. Creatieve uitlaatklep en gesmaakt door velen. Met dank aan diegene die achter mij staan :)
Tommy's Art Studio. Brugge  
---
Pinstriping, resin-cast shifters and knobs, kustom art and random weird shit..