---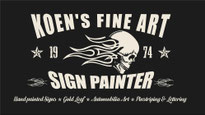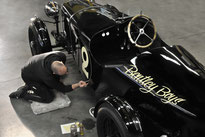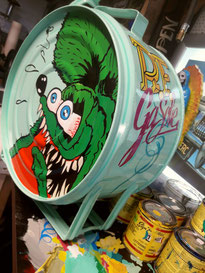 ---
Hey Ho, I'm Nick from SchwarzWaldArbeit (Bonn,  Germany)
Since about 4 years, I try to do Pinstriping, Kustomart and Graphicworks. ;-)
- Nick Büchele -
SchwarzWaldArbeit
---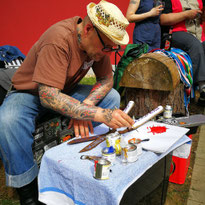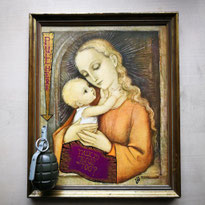 Signs, Kustom art, Pinstripes and Sickles
Made with passion, pain, hate and a lot of LOVE.
Handgemachte Schilder und Beschriftungen.
---
Pinstriping , lettering and Custom made Art 
100% original Handpainted 
Contact ; Goaaze@hotmail.com
---
Olaf Rubens is a freelance graphic designer based in Belgium. 
Who specialized in custom lettering, typography and hand painted signs, rare & unique handcrafted letters.
- My handwriting became an integral part of my life. - 
I look forward to helping you with your project, feel free to send me an email.
---
Hello my name is Nick, aka "the Boogieman". Approximately 8.5 years ago I started to take airbrush classes and from day one I was hooked! First spraying little projects on paper, then on motorcycle helmets and then on to Harley Davidsons.
I always had a passion for rockabilly music, hotrods and kustom cars but when I came in contact with the phenomenon of "Kustom Kulture", pinstriping and kustom paint it really aroused my interest. 1.5 years ago I bought my first brushes and cans of "One Shot" paint and I started Kustom art myself.
I have the greatest appreciation for anyone who makes Kustom art, whether they are just starting out or already doing it for years, if the work is good or not, the point is that he spirit of the Kustom art stays alive, my respect to all of them…. the Boogieman.
---
Danny Croughs - Airbrush Art
wat ik doe: 
- portret van mens en/of dier
- muurschilderingen en raamschilderingen
- custom werk op helmen, motoren, auto's, trucks, aanhangers, enz..
- werken op maat zoals bvb reclameborden, geboorteborden
- specialpaint flakes & candy's
- werken op maat
---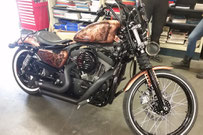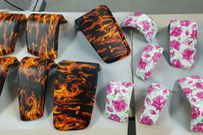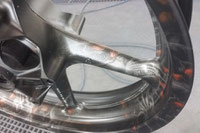 Je kan bij ons  terecht voor het spuiten in alle verschillende lakken. 
Hoe zotter hoe liever, Chroom look, gold look, flakes , heat changing ,hydro dipping, christalizer, candy s ,slanke skin .en nog veel meer ook echte chroom kunnen wij laten doen en ombouw van motoren.
Wij doen van alles.ook banden en remmen 
Koen Deopere  
Masters@Chrome visit us   
0471/ 37.92.74
WIJ PERSONALISEREN ECHT ALLES!!!!
wij doen onze uiterste best om uw design dromen te verwezenlijken .
---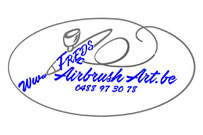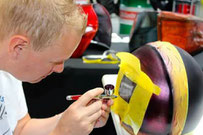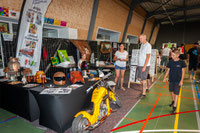 Airbrush ,custom paint en tijdelijke airbrushtattoo's
---
Demon's Speedshop isn't just your ordinairy speed-equipement dealer.  No, it is a graphic speedshop.  I do everything I can do to make your wishes, thougths, dreams and even your nightmares into visual realisations.  
From t-shirt designs to CARaricatures or even a company business card, as long as it is car related I will draw it.
---